Welded
Construction of our enclosures is merged by welding. While this process we melt a polypropylene wire to connect the parts and joints of the constuction. Everything is perfectly sealed and strongly connected, so there is no need to use glue, silicone or screws.
It consumes alot of time and rises the production expenses, yet the effects are definetly worth it!

Durable
Future Terra enclosures are made out of solid polypropylene plates. PP is much more durable than usually used - foamed PVC.
This factor together with construction merged by welding makes our products almost indestructible and everlasting.

High Temperature Resistance
Polypropylene can last up to 130 Celsius (266 Fahrenheit) - a temperature which is not reachable in our hobby. You can easly heat our enclosures with cables, mats, lamps, ceramic emitters or panels. We offer our help you with choosing the best optimum for your specie, and providing the quality heating equipment.

Super Light
All the breeders know how valuable factor a light enclosure is. And adult person can move Future Terra terrarium of sizes 140/60/80cm just alone. Imagine taking it outside the house, to be simply washed by a karcher in just few moments.

Waterproof
Welding technology perfectly seals all the walls of our enclosures. That makes them fully waterproof and suitable for all the species that need constant high humidity level. 

Heat-stable
Plastic is the best choice of material for heat stability in the terrariums - this saves alot of energy consumed for heating. You can easly heat up our enclosures by using heat cable, mat, bulb or panel - we can help you choose the best solution and provide the proper equipment.

Thin
Because of the high durability of Polypropylene, 6mm thin plates are fully sufficient for a proper, solid construction. Therefore, our products are the most thin plastic enclosures on the market - just like glass terrariums. Modern design and gentle shape makes them an universal decoration every living room.
Customize your terrarium!
Our goal is to offer the perfect enclosures, dedicated to different needs of various animal species.
You can decide which solutions and technology will be used in the production of your enclosure.
Front types



You can choose between two versions of your enclosures front solution:
1:"Hinged"
Tempered 5mm glass with hinges attached directly to it.
Can be made it horizontal or vertical version. For larger terrariums we split the font glass to two parts.
You can choose between two locking systems:
A) ratchet locking
B) cabinet locking with keys
2:"Classic slide glass"
Tempered 4 or 5mm glass sliding on the guides. We add the guides also on the sides, so the animals would not easly open the terrariums by themselfs.
Back ventilation
Our unique type of back ventilation is designed with the idea of stacking. You can easly stack several terrariums without obstructing air circulation. It is also a perfect spot to instal lighting or the nozzles of misting system.
Front ventilation
Since the back ventilation is wide, its sufficient for most of species, when used with terrariums up to 60-70cm high. Therefore we do not apply any additional ventilation in front of our terrariums with classic slide front solution.
Yet, if you would want to have it - we can make it for your special order. Or, you can choose the "hinged" front solution - which has almost invisible ventilation caused by 2-3mm gaps between the tempered glass and the front's frame.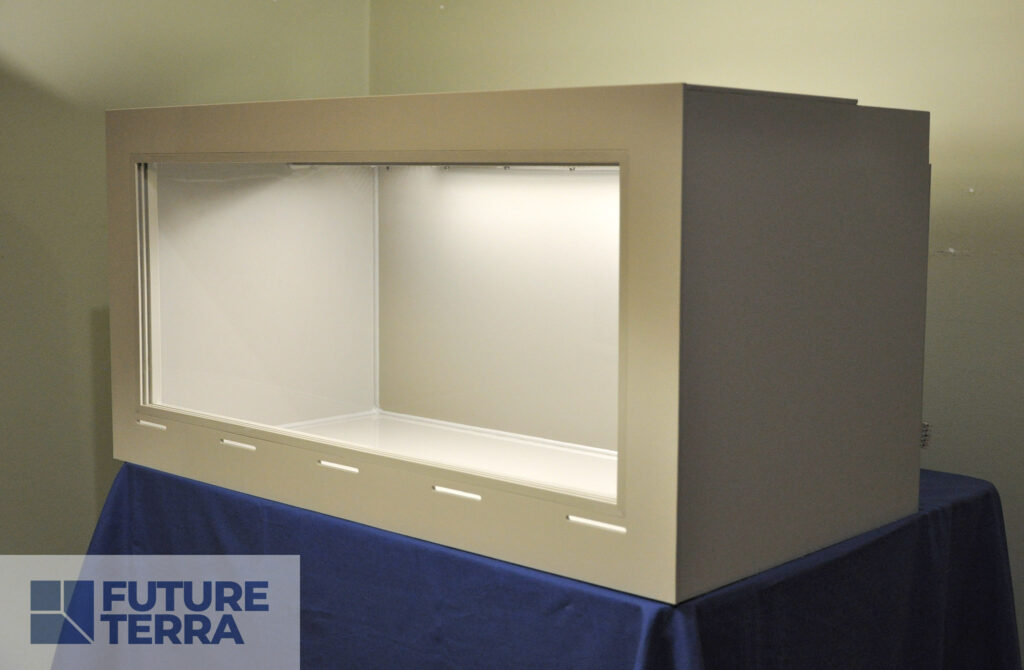 If the standard classic slide glass ventilation is not sufficient for your needs, we offer two additional solutions for your special order. 
1. Stripe air wholes on the front-bottom edge.
2. Stripe air wholes on sides of the front.
Lighting
Our unique system of ventilation has the perfect spot for a led panel/stripe or a UVB glow-tube. It can be easly attached and detached from outside.  Even, when you have stacked few terrariums together.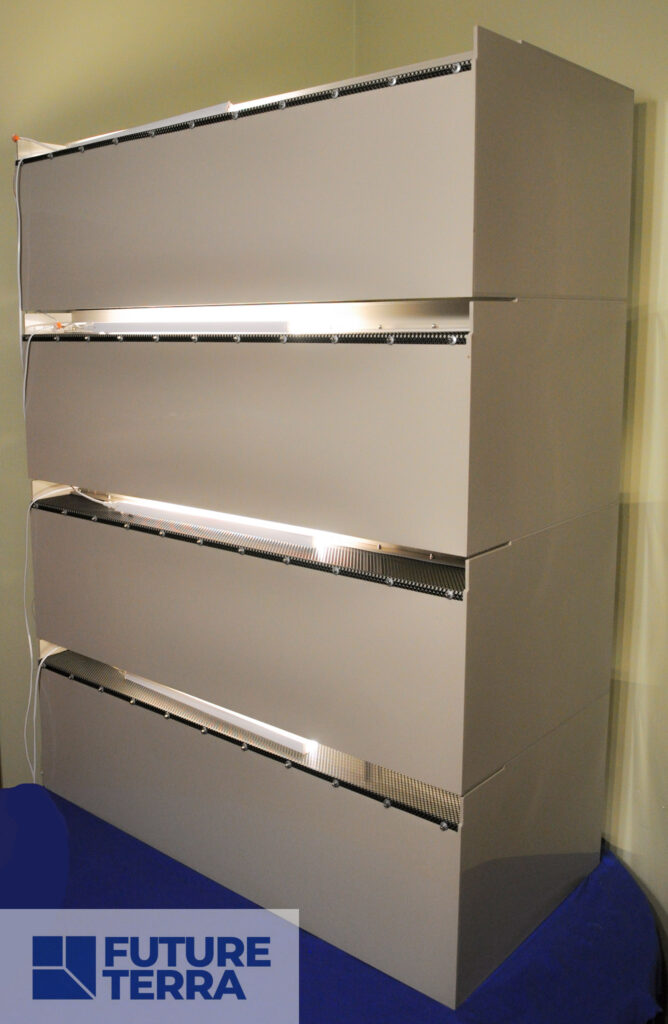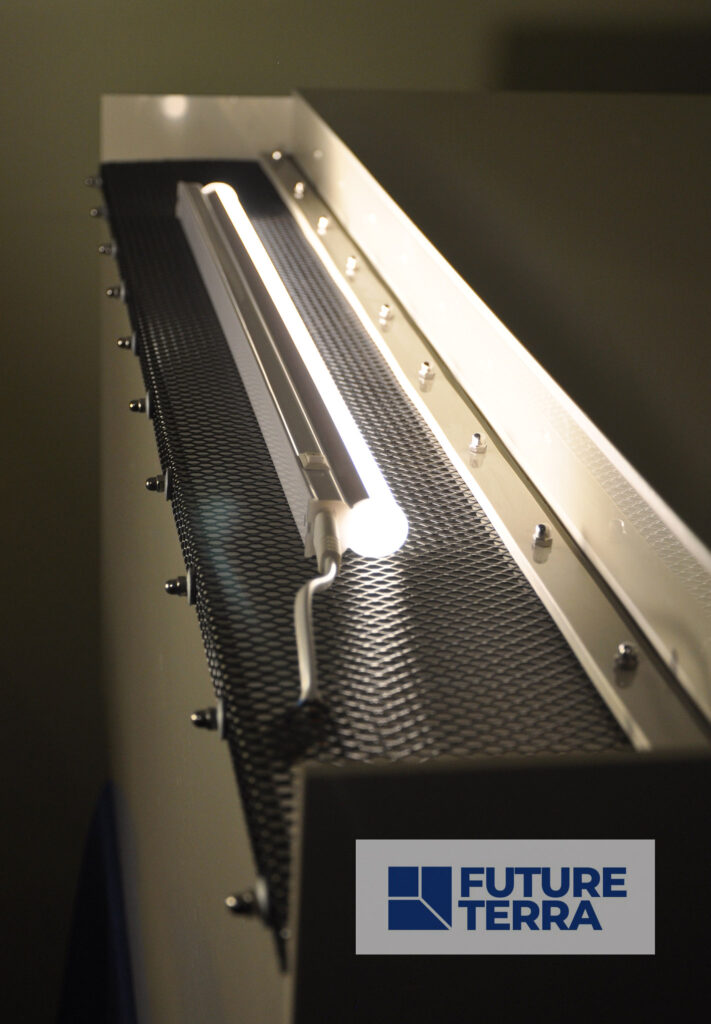 Heating
Because of the high temperature resistance, our enclosures can be heated with mats, cables, panels , bulbs or ceramic emitters. For special order, we can add the "heat spot" to your terrarium, or provide and install the heat panel.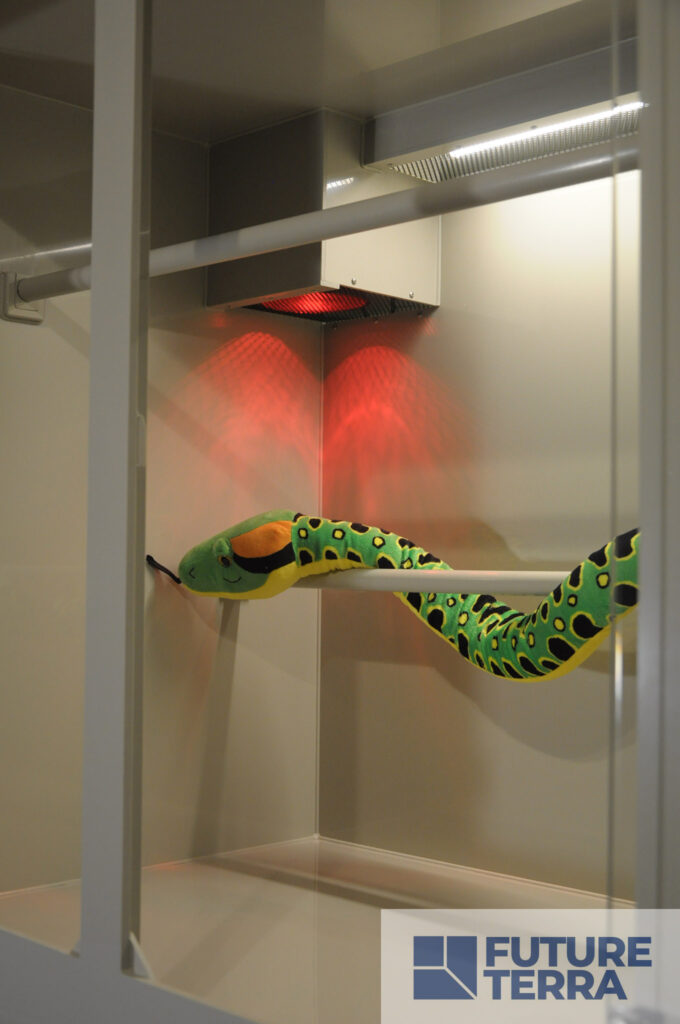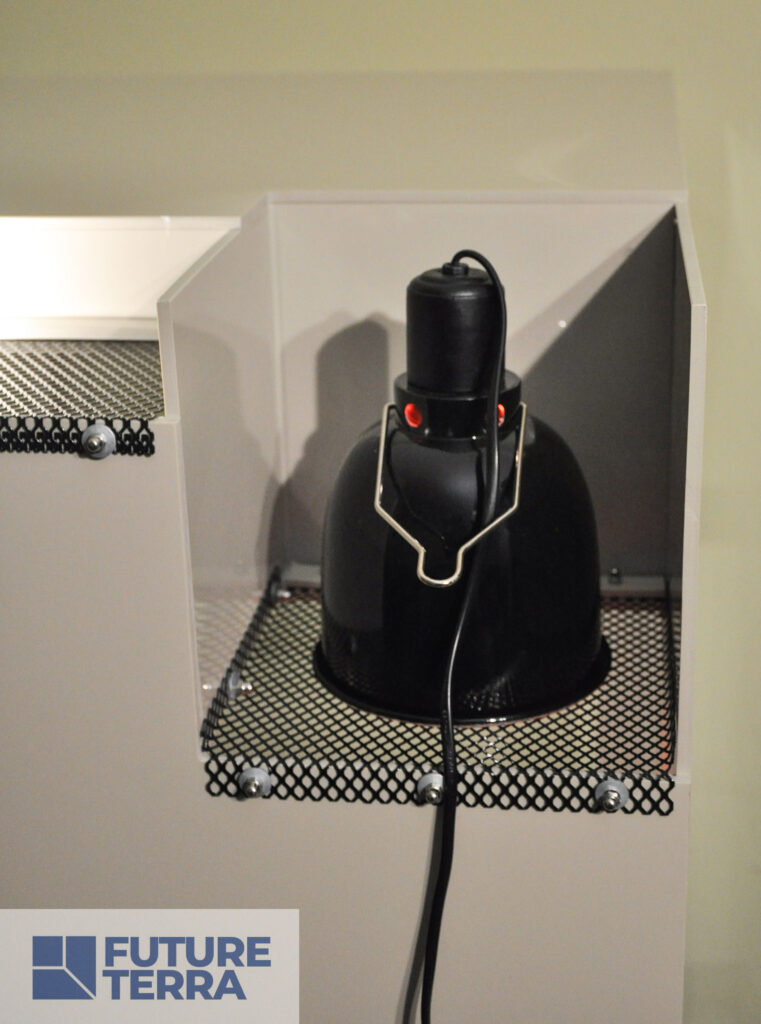 Humidity control
Our products are fully water resistant. Constant high level of humidity or even standing water on the bottom is not an issue. Polypropylene has approvals and permits which allows its direct contact with water and food - after all, it is the exact same material in which we store our edibles.
Our official partner is Mistking® – the top quality misting systems. Therefore together with the terrarium, we can provide an already installed misting system which will control the humidity level of your animals needs.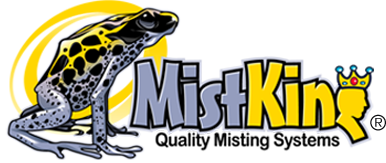 Offer

Shipping

Costs of shipping
If you want to know exact shipping cost of the terrarium of your order - please sent as a message including information about its dimensions, quantity and the town + postcode of delivery location.
Shipping to Canada and USA is easily possibe!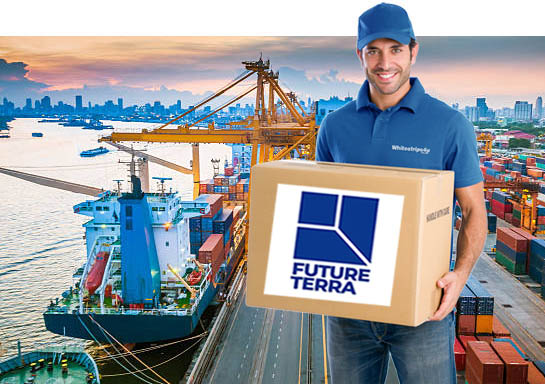 Contact